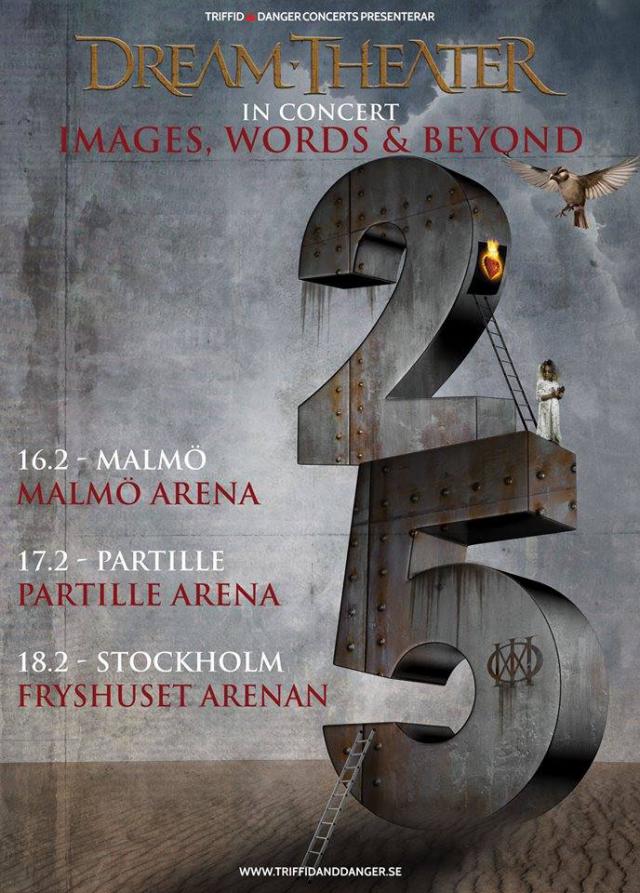 La tournée européenne vient d'être annoncée et oh surprise, ce n'est plus The Astonishing mais Images and Words qui sera joué en entier.
30 Janvier Auditorium Parco della Musica Rome, Italy
1 Février Gran Teatro Geox Padova, Italy
3 Février Samsung Hall Zurich, Switzerland
4 Février Mediolanum Forum Milan, Italy
6 Février Forum Karlin Prague, Czech Republic
8 Février 013 Tilburg, Netherlands
10 Février MHP Arena Ludwigsburg, Germany
11 Février Mitsubishi Electric Halle Dusseldorf, Germany
12 Février Zénith Paris, France
14 Février Mehr! Theater Hamburg Germany
16 Février Malmo Arena Malmo, Sweden
17 Février Partille Arena Gothenburg, Sweden
18 Février Fryshuset Stockholm, Sweden
Merci à Kikithehead d'IMF (Iron Maiden France).