MARILLION : Paris, Zénith, 7/10/17
Le Zénith qui avait accueilli en son temps l'un des concerts les plus forts du groupe émotionnellement parlant à savoir celui du 8 novembre 1985 (concert bénéficiant de 3 rappels de folie auquel je n'avais pas pu malheureusement assister mais que j'avais pu écouter via l'émission "Live" sur RTL présentée par Dominique Farran, ceux qui y étaient doivent certainement s'en rappeler) allait être de nouveau le théâtre d'un concert grandiose.
Donc, deuxième concert en moins d'un an pour ma part sur invitation de François27 du BSF, cette fois-ci dans une salle qui correspond davantage à la notoriété du groupe à savoir le Zénith. En comparaison avec le show du 10 décembre dernier à l'Elysée Montmartre, pas de première partie ennuyeuse comme le fut celle assurée par John Wesley.
Bref, on entre donc dans le vif du sujet avec l'interprétation pendant plus d'une heure de F.E.A.R dans son intégralité, une prise de risque ô combien louable car reconnaissons-le, il s'agit d'un album particulièrement complexe dans sa composition. A certains moments, je l'avoue, il m'arrive de décrocher le "Phil" de la mélodie. Steve Rothery, toujours le sourire aux lèvres, nous gratifie, comme à son habitude, de soli magnifiques. "Magnifiques" comme les lights employés pour ce show, encore plus qu'à l'Elysée Montmartre.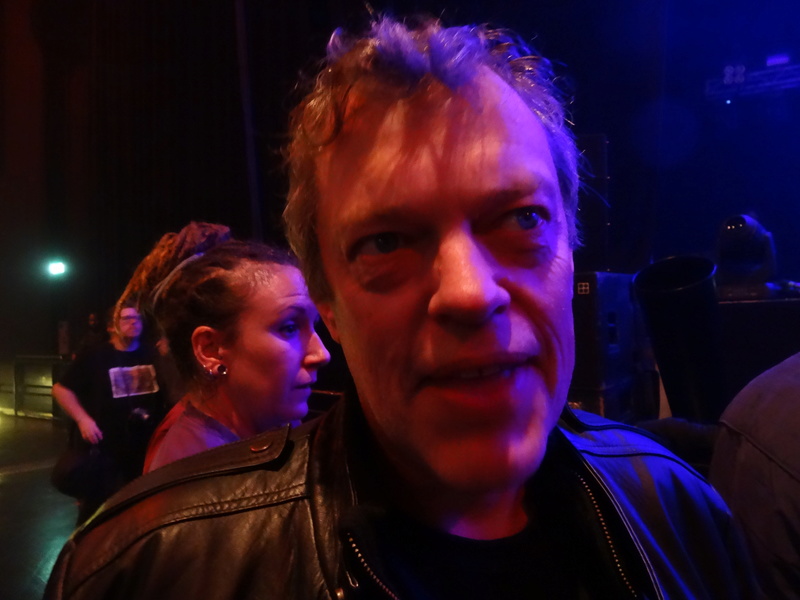 François27 : "Laisse tomber la période Fish !!!!!!"
Moi : "Jamais..."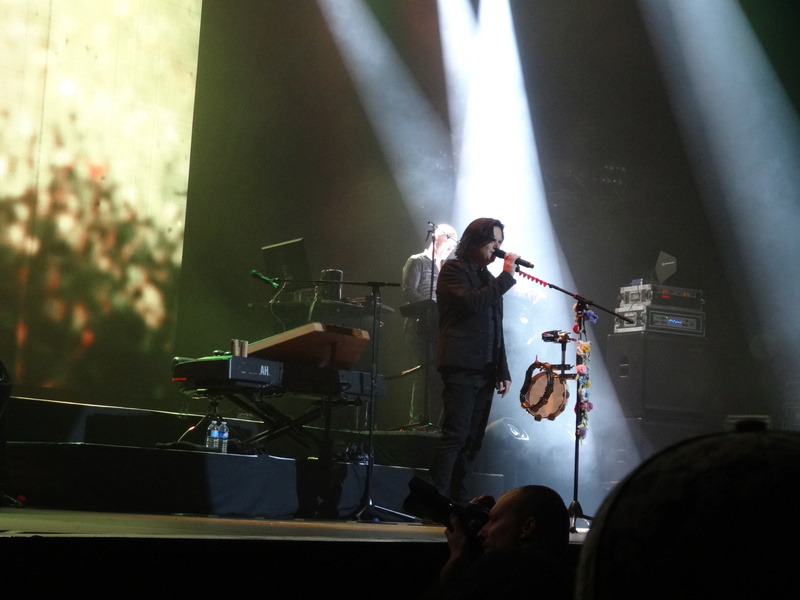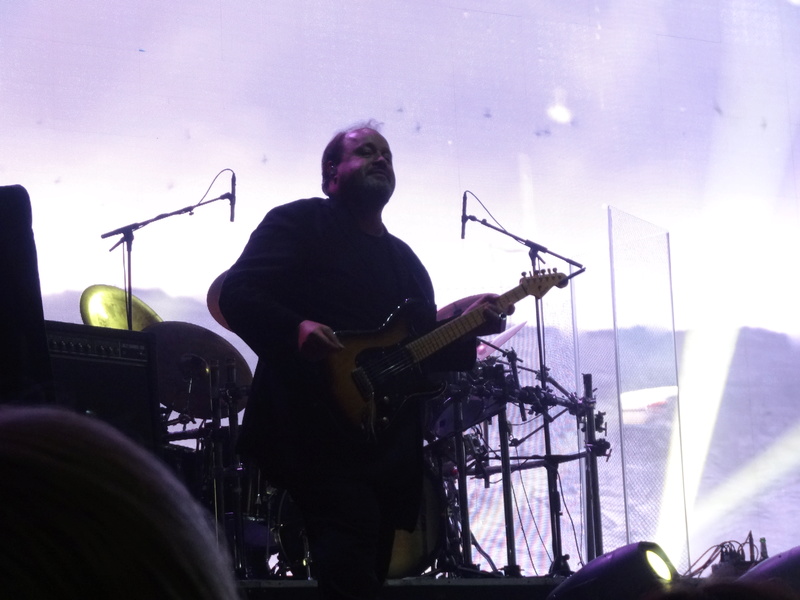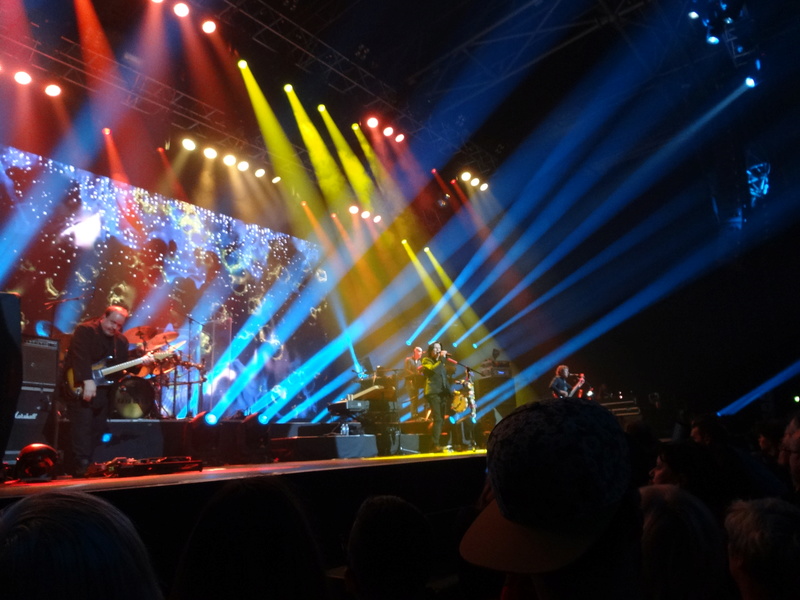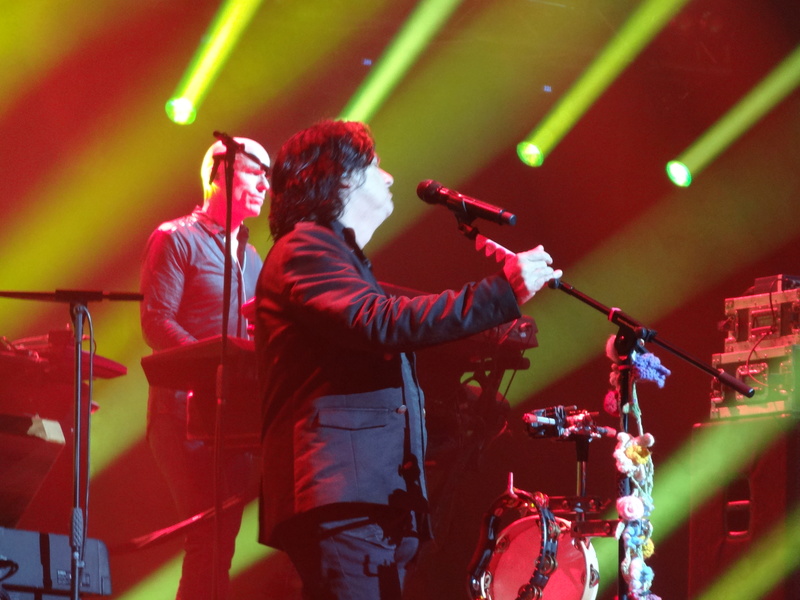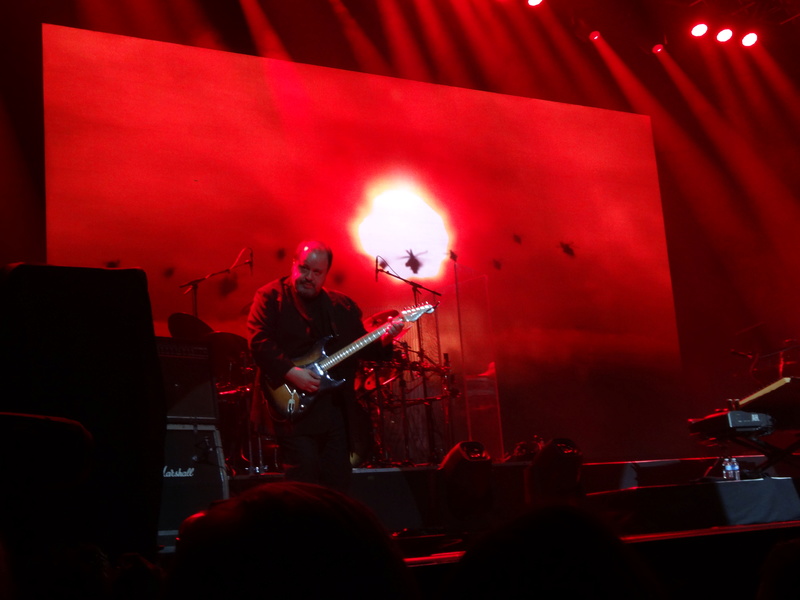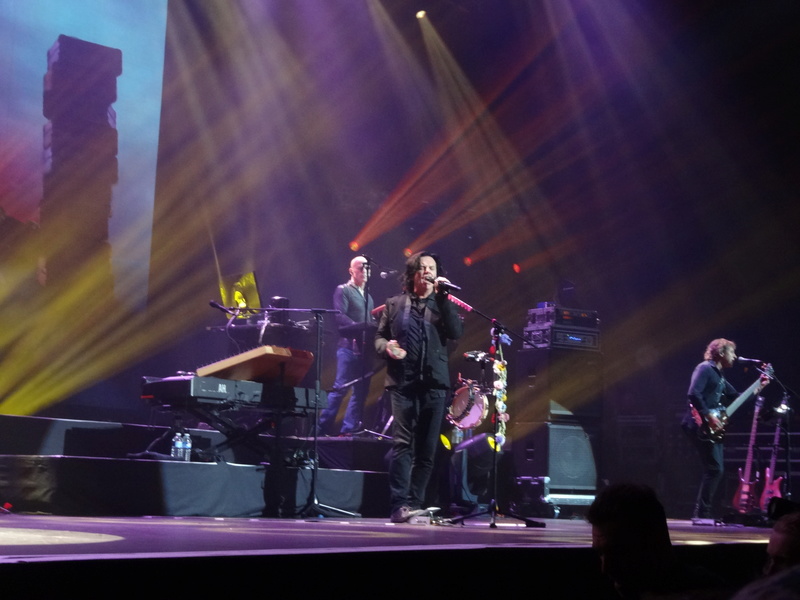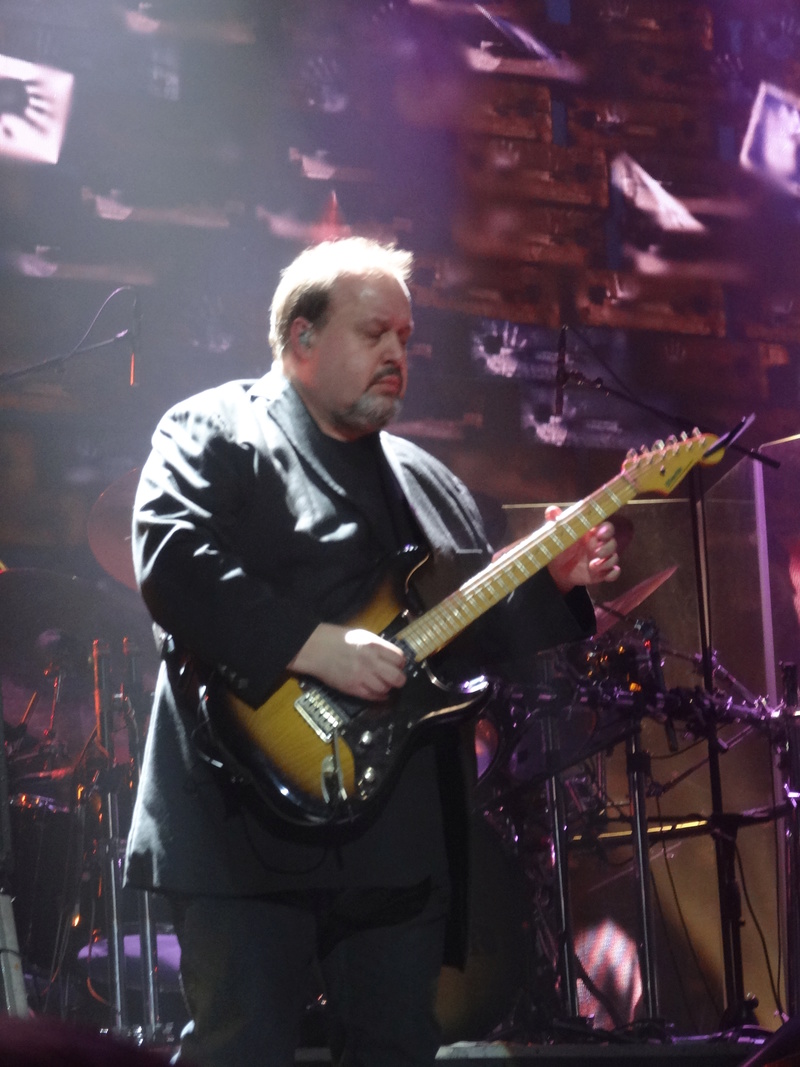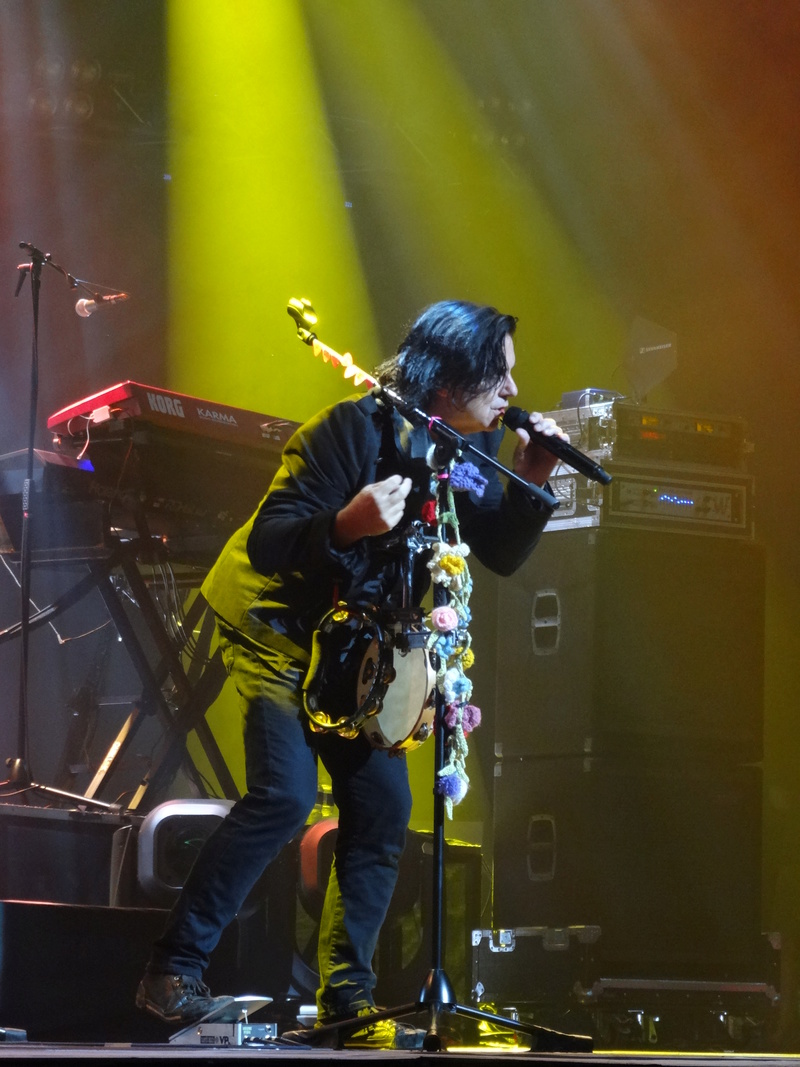 Steve Hogarth, taquin à ses heures, chante bien, très bien même si par moments épars, il éprouve quelques difficultés à monter sur les notes les plus aigües (constaté par certains membres du forum The Web consacré au groupe). Il est vrai que le temps s'est sacrément rafraîchi ces derniers temps. Par ailleurs, la basse de Pete Trewawas est beaucoup trop en avant masquant parfois les interventions du claviériste Mark Kelly. Sur cette partie de concert, je note une excellente interprétation de Living In F.E.A.R, un morceau qui me botte bien ainsi que les cinq "chapitres" de The Leavers.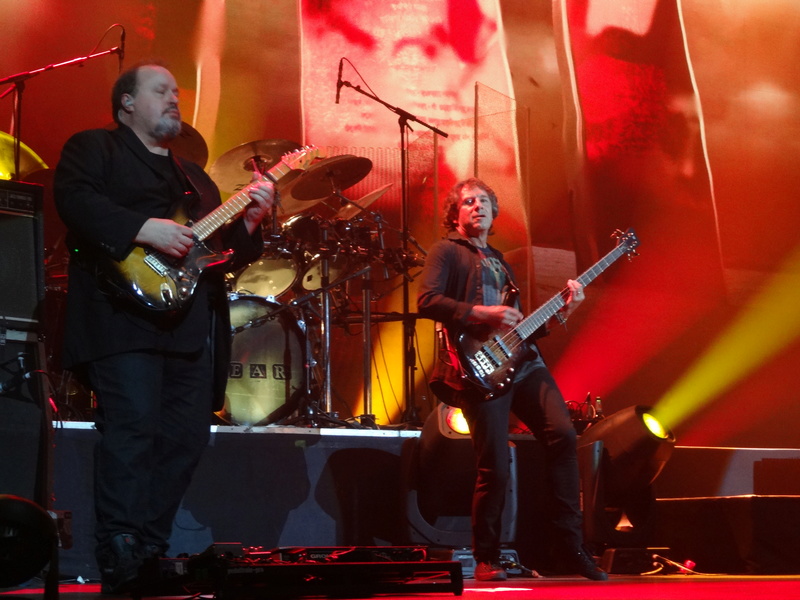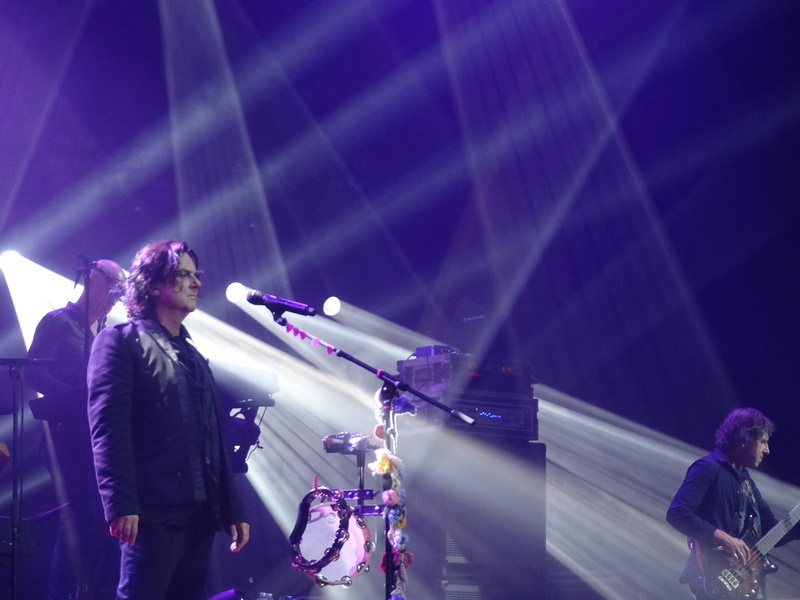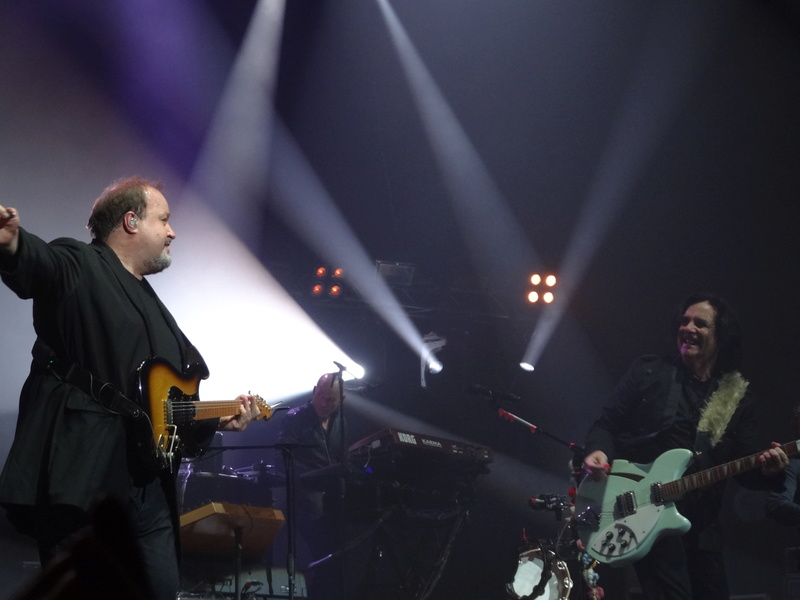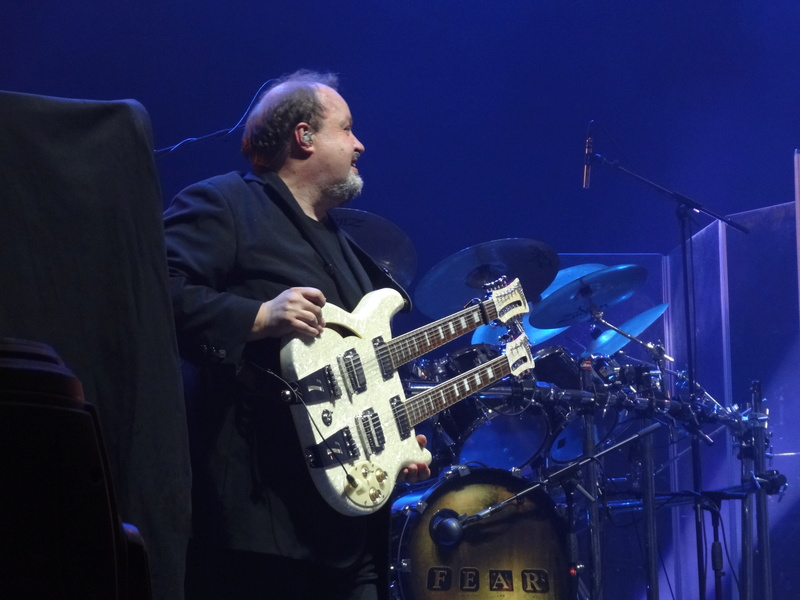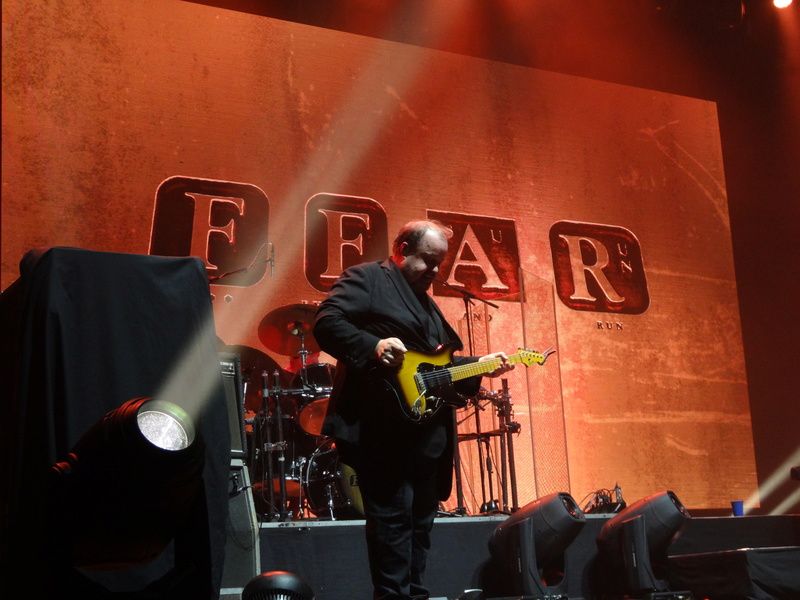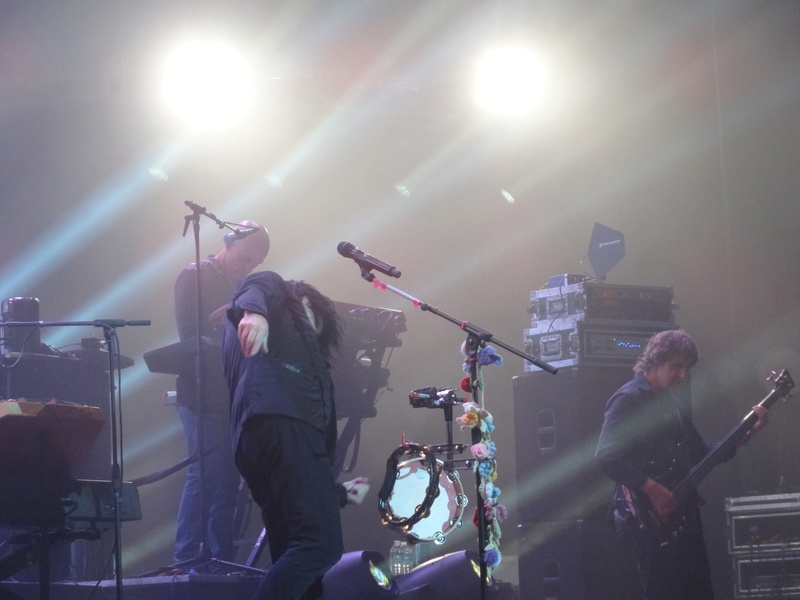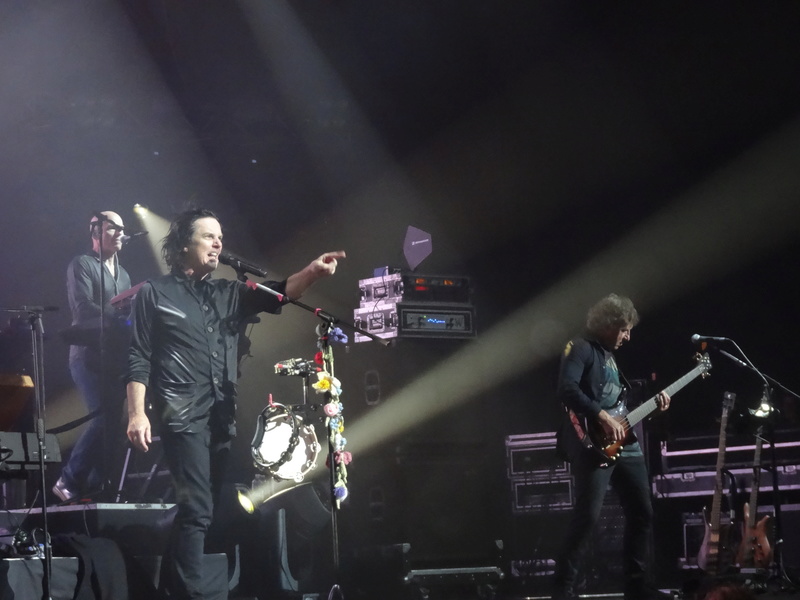 Au bout de 80 minutes, le groupe sort de scène pour une pause d'un petit quart d'heure pour revenir ensuite accompagné de 4 superbes violoncellistes et d'un joueur de cor. Là, nous sommes gâtés. Ce sont tour à tour The Space, Afraid Of Sunlight, The Great Escape, le fabuleux Easter, Man Of Thousand Faces et Go qui nous sont proposés dans de sublimes versions symphoniques, le quintet soutenu efficacement par leurs illustres aînés.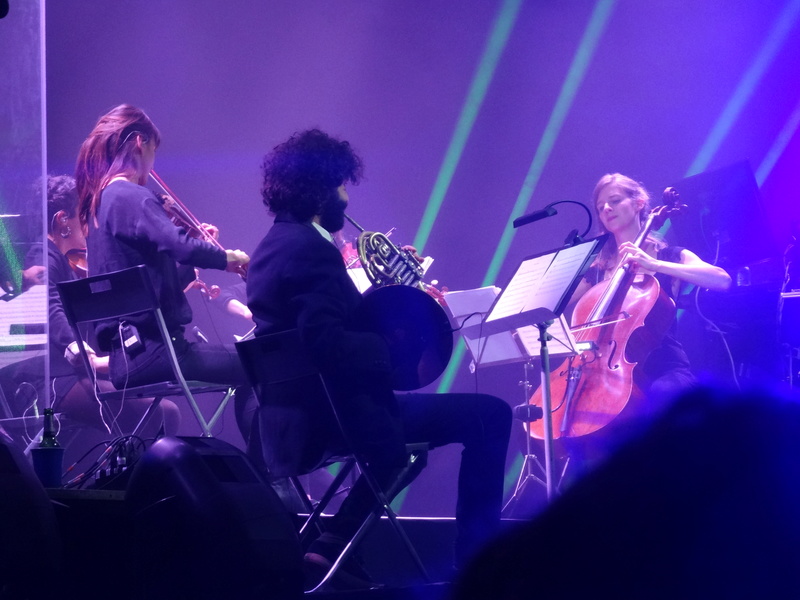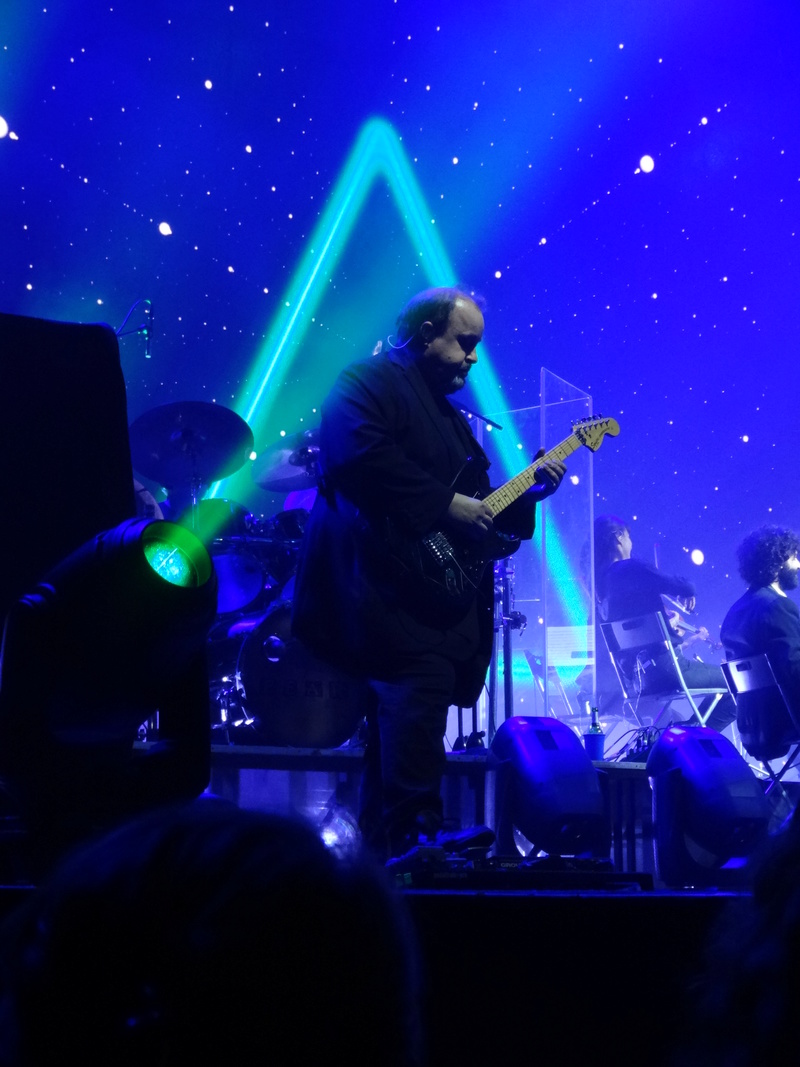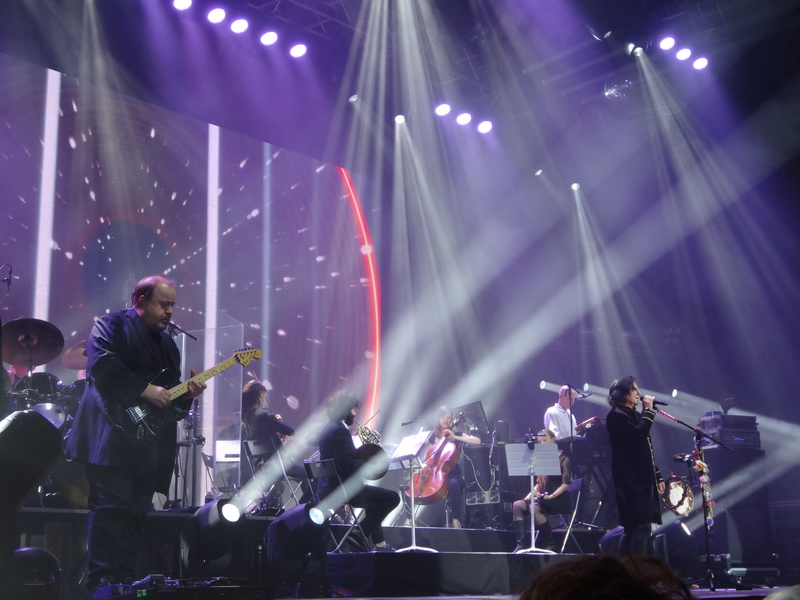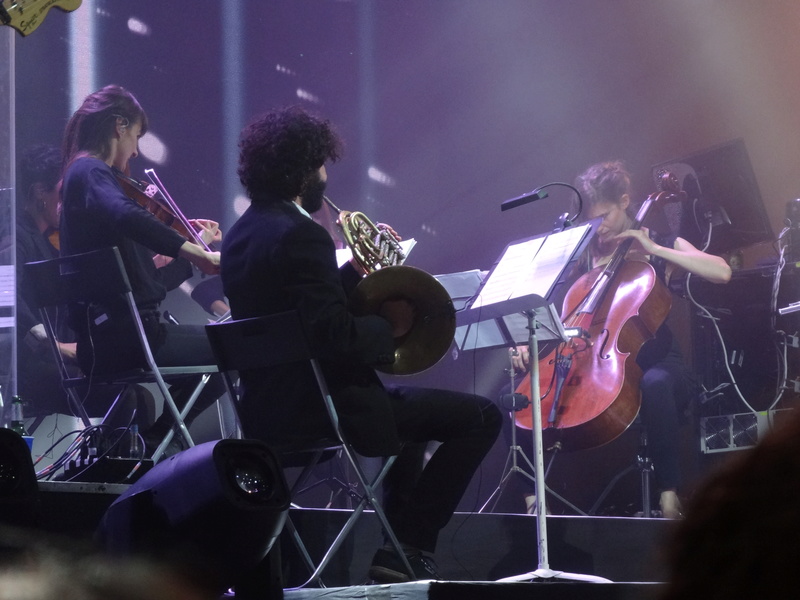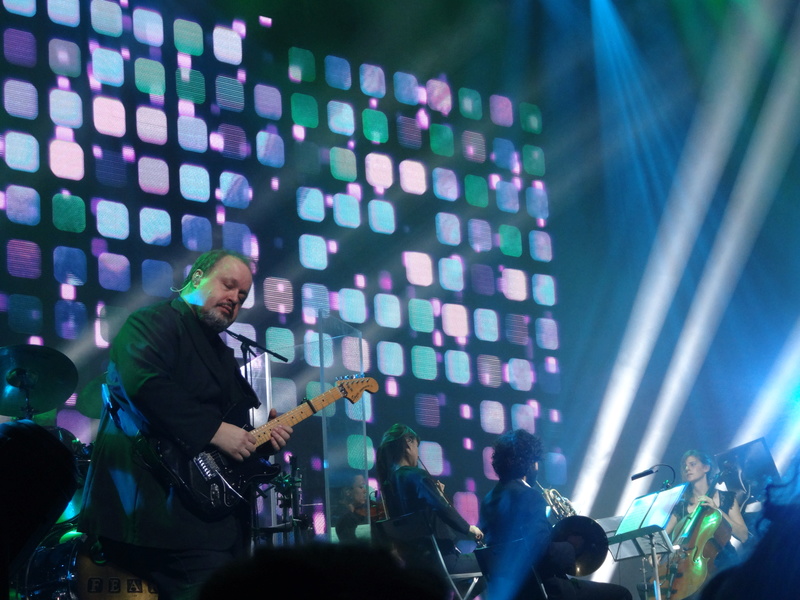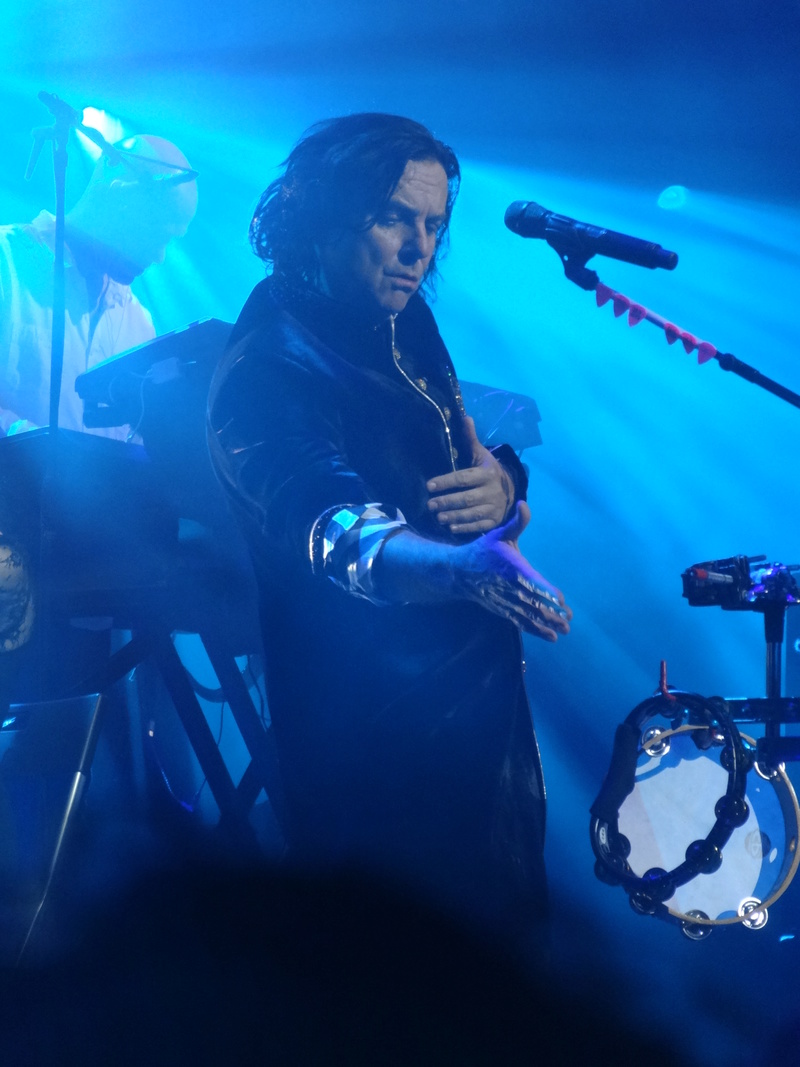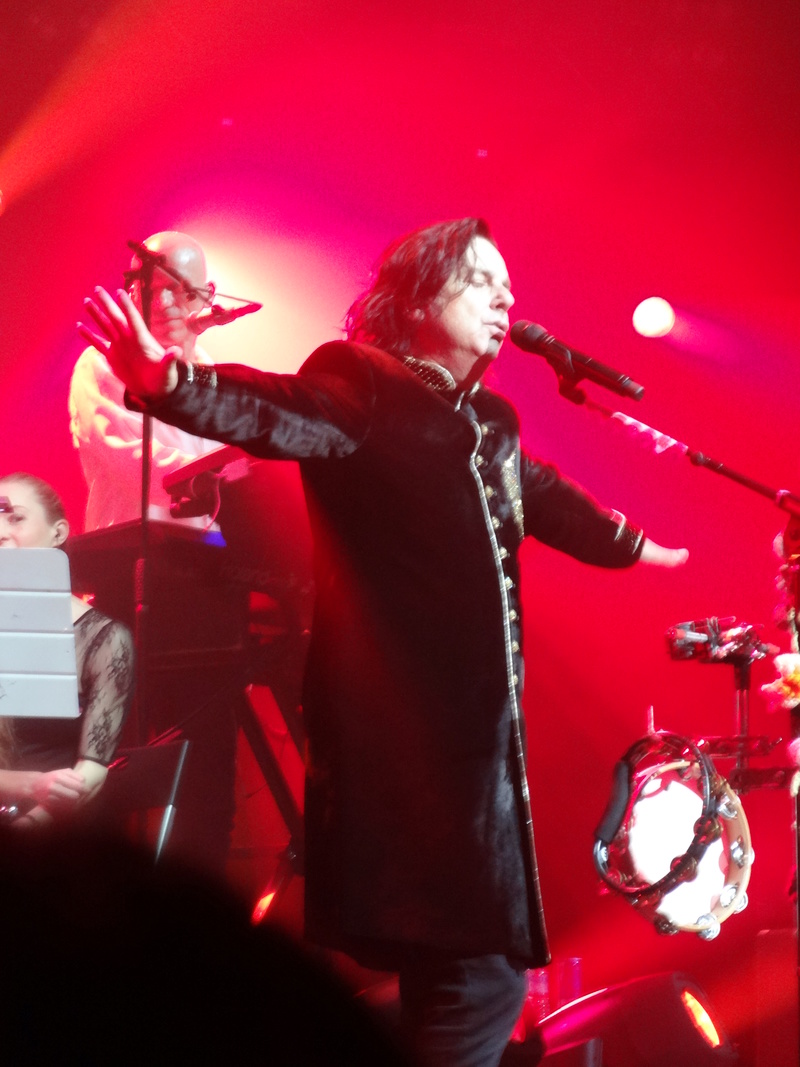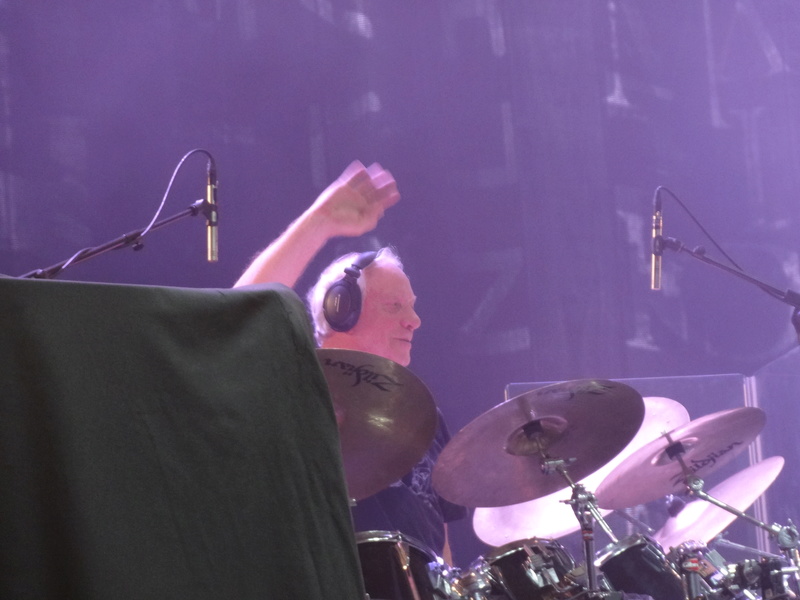 Le quintet de musiciens classiques est ovationné par le public parisien. Pas facile effectivement de venir y apposer des éléments classiques dans la musique complexe et alambiquée de Marillion. Je remarque également à ce propos que notre ami Hogarth ne semble pas être insensible à la jeune flutiste à qui il adresse un sourire appuyé.
Quelques instants plus tard, sous des acclamations fournies, Steve Rothery et ses comparses réinvestissent la scène pour jouer The Invisible Man, Waiting To Happen et Neverland beaux à pleurer. Ils ressortent un peu plus longtemps cette fois pour nous proposer en compagnie de notre "mini-orchestre" symphonique une réinterprétation magistrale de The Leavers: V. One Tonight concluant un concert superbe en tout point de la plus belle des façons. Hogarth est une nouvelle fois content car la jolie flutiste brille tout particulièrement sur cet ultime morceau....A mon avis, d'ici quelques temps, on apprendra l'heureuse nouvelle et ce, par le biais d'un "Marillion-les" bien senti.
Setlist
  F.E.A.R.
  El Dorado: I. Long-Shadowed Sun
  El Dorado: II. The Gold
  El Dorado: III. Demolished Lives
  El Dorado: IV. F E A R 
  El Dorado: V. The Grandchildren of Apes
  Living in F E A R
  The Leavers: I. Wake Up in Music 
  The Leavers: II. The Remainers
  The Leavers: III. Vapour Trails in the Sky
  The Leavers: IV. The Jumble of Days 
  The Leavers: V. One Tonight 
  White Paper
  The New Kings: I. Fuck Everyone and Run
  The New Kings: II. Russia's Locked Doors
  The New Kings: III. A Scary Sky
  The New Kings: IV. Why Is Nothing Ever True?
  with classical musicians
  The Space...
  Afraid of Sunlight
  The Great Escape
  Easter
  Man of a Thousand Faces
  Go!
  Encore:
  The Invisible Man
  Waiting to Happen
  Neverland
  Encore 2:
  The Leavers: V. One Tonight
  (with the classical musicians)