Merci à Nightrider du forum Quo France :
Nightrider a écrit : "Si, comme moi, le
Live !
fait partie de vos albums de chevet – et comment ne pourrait-il pas en être ?- alors sans doute vous êtes vous souvent demandés ce que Francis pouvait bien raconter entre les morceaux ou même parfois dedans (les morceaux…). Or, à moins d'être né dans un milieu populaire du sud de Londres, l'accent
cockney
du sieur Rossi est absolument
imbittable
, euh pardon, incompréhensible pour nous autres qui avons appris ( ?) un anglais très scolaire, même si Status Quo nous a beaucoup aidé… Voilà pourquoi j'ai demandé il y a quelques semaines à notre ami écossais Billy « Mortified » s'il pouvait me transcrire les passages parlés du Live ! Il a accepté avec enthousiasme, avouant au passage qu'il pensait tout savoir mais qu'il a du réécouter avec attention pour tout comprendre…et encore il reste deux ou trois passages qui demeurent même incompréhensibles à son oreille… Billy, qui était à notre QuoParty 2006 et au premier rang de l'Olympia en octobre dernier, a eu la chance d'assister aux trois concerts de Glasgow en 76.
Allons-y (les temps sont pris sur la version remastérisée, c'est à dire dans l'ordre du concert, qui diffère sensiblement de la version vinyle que nous avons usée).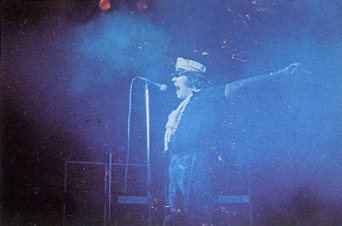 Tout le monde connaît la fameuse intro de Jackie Lynton. En voici les mots exacts :
Junior's Wailing
: 0:12 to 1:00
"Is there anybody out there that wants to rock ?"
"Is there anybody out there that wants to roll ?"
"And is there anybody out there that wants to boogie ?"
"Tonight, live, from the Apollo, Glasgow. We have the number one rock and roll band in the land."
"Will you welcome….the magnificent….Status Quooooooooooooo !"
1:27
"How are you then, alright ? Can we have a bit of ****"
Les astériques signalent des mots ou passages « incompréhensibles »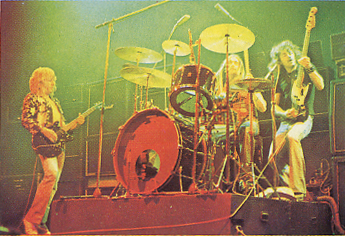 La première intervention parlée de Francis intervient à la fin de
Backwater/Just Take Me
et elle concerne les balcons de l'Apollo qui tanguaient dangereusement.
Backwater/Just Take Me
: 7:45 to 8:23
"Erm, ah, the people at the top; there you are there.
We can only see you now and again when the light goes up there, see ?
That's George on the lights and all the boys in here. Heavy H and Malc and all that….they all shit themselves when that balcony moves, y'know? So get the balcony to move a bit, they'll all be shittin' themselves and running about and all that business. Nice bunch of fellas but very, very scared of balconies. Erm, something from, eh, the eh, the Blue For You album. I think? Is that right is it ? Yeah, right. Thing called, erm, Is There A Better way."
George fait référence à George Harvey, l'ingénieur lumières tandis que Malc est Mal Kingsnorth, l'ingénieur du son. Il y avait –l'Apollo a été détruit en 1989- deux balcons l'un au dessus de l'autre.
Deuxième intervention avant
In My Chair
, où il reprend quelque peu son souffle :
Is There A Better Way
: 3:48 to 4:16
"Save yourselves, save yourselves. You'll be knackered soon, I know you lot. I don't know about you'll be knackered but we will. Remember, we got all the wossname to go yet. The, erm, all the business, right? This is something that, erm, possibly eh, did a lot to get us where we possibly are. Are we somewhere? A thing called In My Chair."
Wossname
est une contraction cockney de « what's its name » que Francis utilise quand il ne trouve pas le terme exact de ce qu'il veut dire… J'aime assez l'humour avec lequel il présente In My Chair…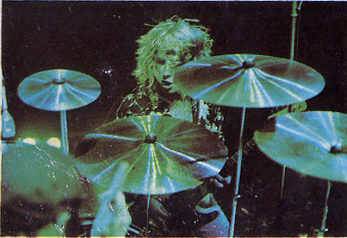 L'intervention suivante, avant
Little Lady
est également pleine d'autodérision, faisant référence aux « frantic four »  (
lamebrains
signifiant « idiots »).
Little Lady/Most Of The Time
: 0:03 to 0:25
"This another, eh, another lament from the, eh, from the frantic four. Frantic four, lamebrains and all that. A little, eh; oh, there's a bit of singing to be done, that's right, isn't there? There's a bit of, eh; all the singers get their old thingies ready; wossname (Francis fait un bruit avec sa gorge); all that. Thing called Little Lady and Most of The Time."
Puis vient l'intro de Rain, pour laquelle Francis pense que les fans ont un penchant :
Little Lady/Most Of The Time
: 7:05 to 7:18
"This, eh, is another one I think that, erm, I think you're all particularly partial to, I'm not sure. Here that voice going? It's rather silly, innit? (Francis raille sa voix qu'il qualifie de stupide puis fait quelques bruitages bizarres avec). A thing called Rain!"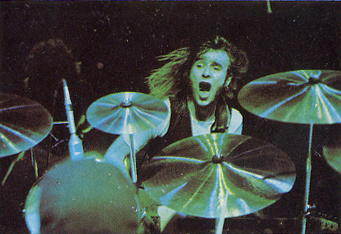 Avant le morceau de bravoure
Forty-Five Hundred Times
, on a le droit a une petite intervention bizarre :
Rain
: 4:45 to the end
"Erm, yeah, this is…put your hair behind your ears, go on, love….this is something again from one of those albums; getting sick of it and all that business. Thing, erm, thing called Forty Five Hundred Times, right"
Là Billy m'a expliqué qu'il arrivait souvent à Francis de faire des digressions dans ses causeries.. Il commence à présenter le morceau puis il doit apercevoir une fille qui « remet sa chevelure derrière ses oreilles » et il lui dit « vas-y, chérie, recoiffe toi… ». Avouez que celle-là est plutôt ardue…
Les deux suivantes sont plus faciles :
Roll Over Lay Down
: 0:05 to 0:13
"A little bit of rock and roll then, shall we? RIGHT? Thing called Roll Over Lay Down."
Big Fat Mama
: 5:17 to the end
"An old favourite called, eh, Don't Waste My Time."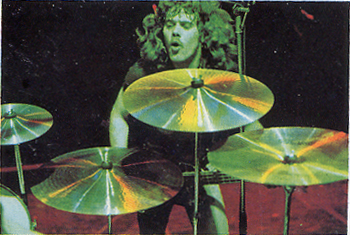 Puis vient Roadhouse Blues et ses longs passages parlés…
Roadhouse Blues
: 0:01 to 0:33
"Need the hands again; let's have those hands.
Come on then! You alright? YOU ALRIGHT? Good one. A thing from the Piledriver album (laughs); a Jim Morrison song called Roadhouse Blues."
5:38 to 6:22
"Right then! That got ya, didn't it? We just wanted to get your voice on tape, that's right. Glasgow's *****  got down on tape at last….ouch!....we're going to try the, erm, the little eh, you know the bit, right? The bit. I'll show you a bit. Right, get yourselves, prepared."
6:39
"Let's try one."
9:06 to 9:28
"We'll try it again then, shall we? WE'LL TRY IT AGAIN? I didn't see that balcony really ***** ; let's see that movement. Take it easy, for God's sake. Right, get yourselves prepared."
Puis
Bye-Bye Johnny
et les chants de la foule :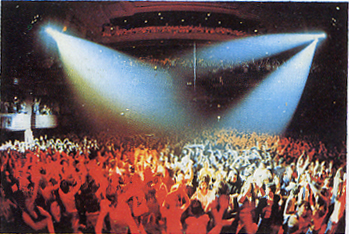 Bye Bye Johnny
: 3:31 to 4:28
"We'll have a bit of a sing song shall we, or what? The bye bye, bye bye;"
"I said….bit louder than that, you got it."
"Throw it. Give it some of that, go on then!
«Go on Mrs, erm, get going;"
"Can we have a little more bollocks than that?"
"Can we have you on your own without the band *****….can we have one more….WITH EVERYBODY!"
Voilà, réécoutez le
Live !
Vous ne l'entendrez pas de la même oreille…
Si l'histoire de l'Apollo vous intéresse, visitez ce
site
.
Et surtout :
Thanks Billy…  



"